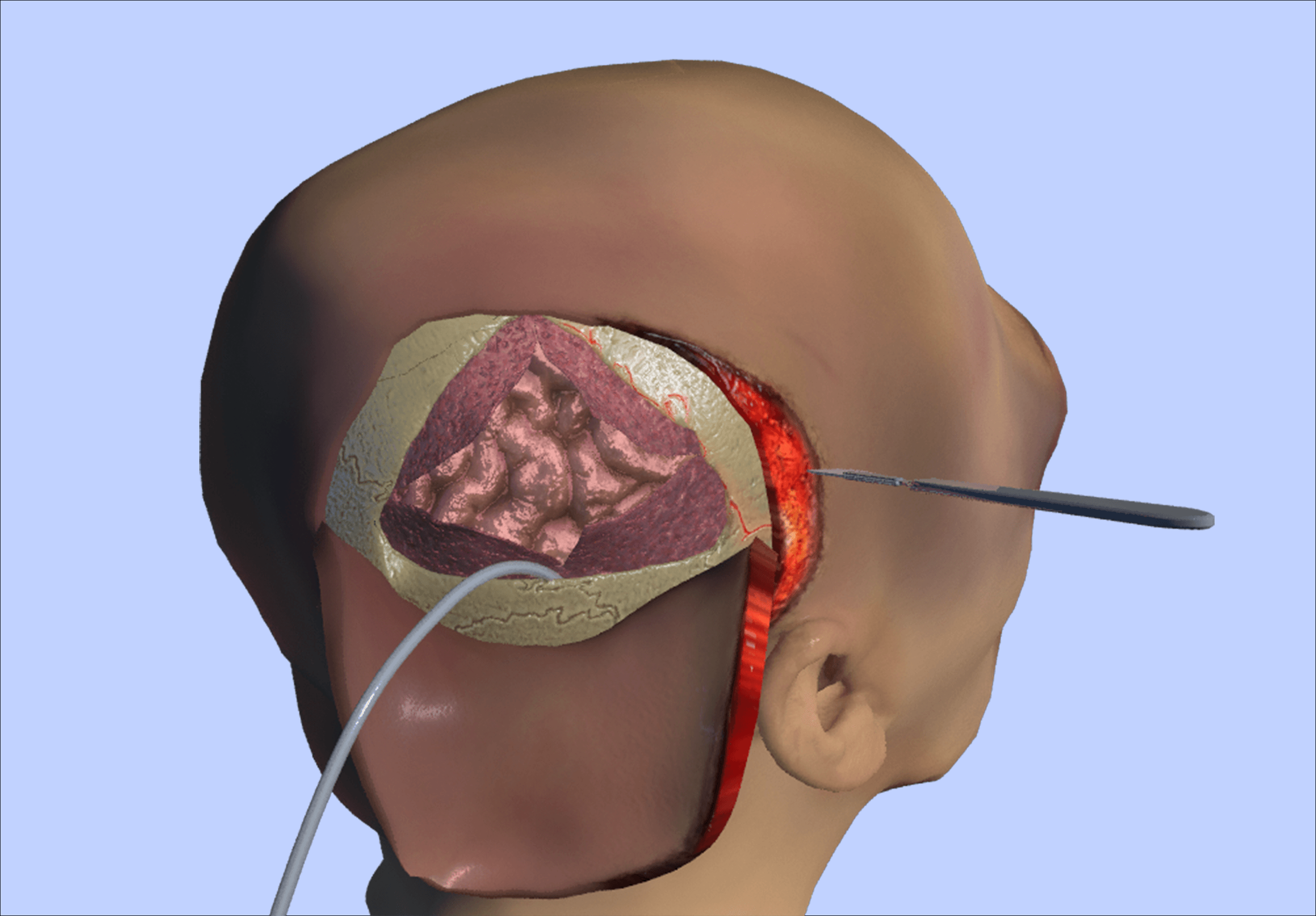 20-year-old Stacey, an excellent college student, was walking across a city street when a distracted driver plowed into her right side. Her head and torso directly impacted the body of the vehicle, rendering her unconscious and requiring immediate aid.
She was brought to a hospital for emergency surgery. Her immediate injuries included a laceration to the right side of her head, fractures in her orbital and parietal lobes of the skull, intense brain-bleed, and a midline shift. Doctors restored her to stable condition, but despite a miraculous recovery, she would require further long-term care and suffer from permanent executive cognitive disability. Side effects of this damage included inability to properly verbalize her thoughts, concentrate, and complete tasks.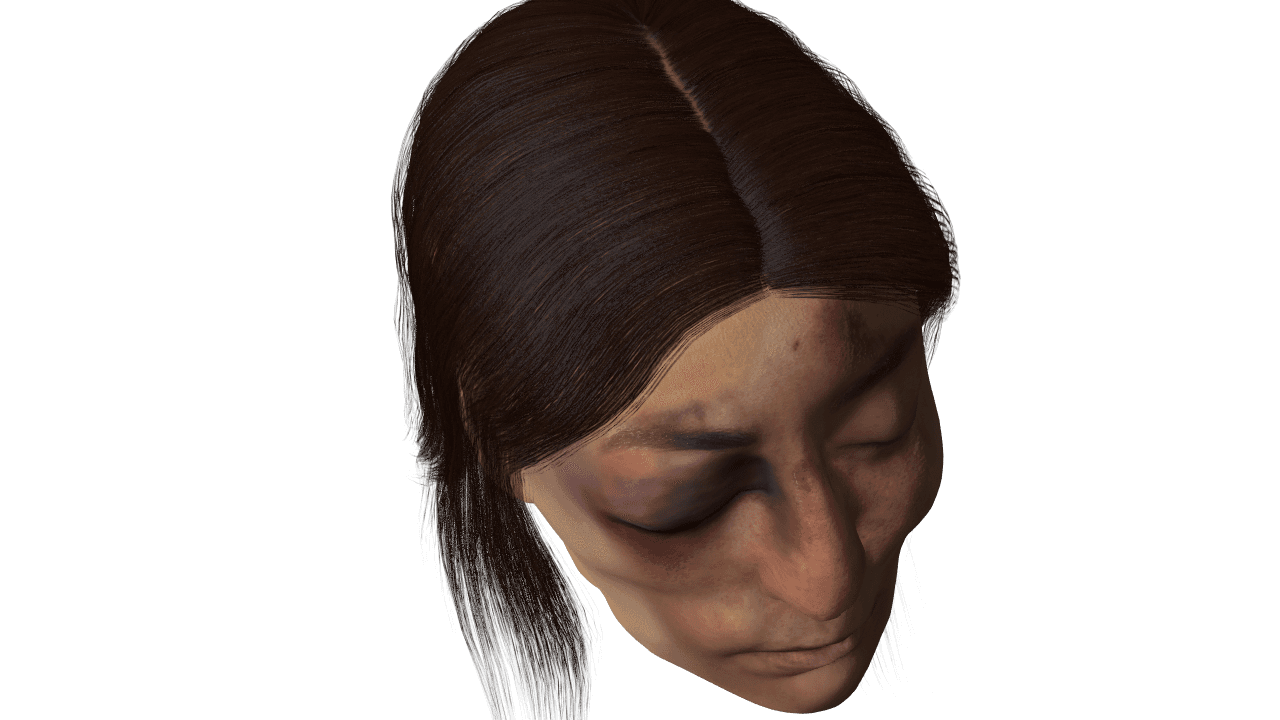 Having suffered such life-altering, permanent damage, she filed suit against the driver. Since Ms. Amarillo had physically recovered and regained other aspects of cognitive function by the time she filed suit, demonstrating her damages became a challenge.
Her legal team at the strategized on how to explain the list and depth of her injuries to a jury of non-medical professionals, and realized they needed to animate her medical conditions early in their involvement. They contacted 3D Forensic to visualize this case.
Challenge:
Demonstrate the medical aspects of the vehicular incident and Ms. Amarillo's damages to a non-medical audience
Solution:
Produce an interactive exhibit that would easily allow Stacey's legal team to display all major medical aspects of this case
Displaying the entirety of this accident's medical damage to Stacey would require an intuitive way to break down the aspects of her injuries. The 3D Forensic team decided that a user-controlled product that could show the important medical subjects with the click of a button would be the most effective.
The team started by feeding initial and follow-up MRI scans into specialized modeling software capable of developing forensically accurate 3D models of patients' body parts and organs. This yielded true 3D models of her head and brain from before and after the accident.
The team then spliced actual MRI scans into the 3D model of her brain to give the audience three-dimensional views of her brain damage. This model was used in animations visualizing her initial emergency procedures, her brain fractures, her head laceration, and visible damages from different angles.
The individual animations and exhibits were organized on the file's main menu and activated by a simple click. The user could then play the animation or manipulate factors of the exhibits to demonstrate each medical subject to the audience. The team was briefed on how to use the product, and went into settlement negotiations armed with an informational visual demonstration of Stacey's conditions.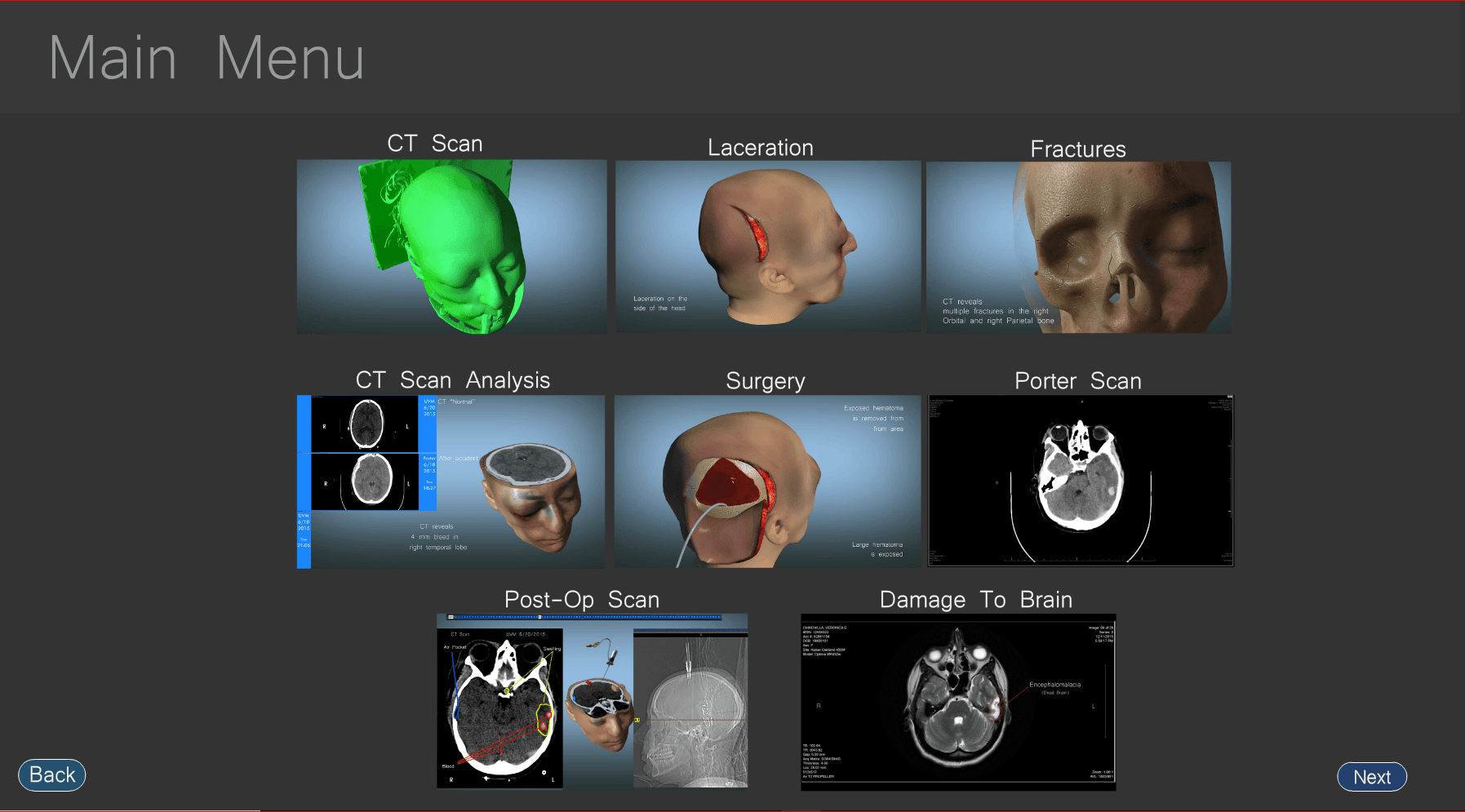 Result
After working with Stacey's doctors to visualize all important aspects of her injuries and procedures, the interactive presentation served as the primary exhibit in settlement talks. Stacey's legal team said the demonstration was "the driving force" behind opposing counsel's decision to settle, and a final settlement amount of a seven-figure settlement was determined in closing.
Special thanks to Randall Scarlett and the Scarlett Law Firm for their contributions to this story.

**NOTE: Each case is affected by unique factors and requires an independent forensic approach. These case studies serve as general applications and are not universally applicable. The true identities of subjects, entities, and locations have been changed to protect anonymity.**