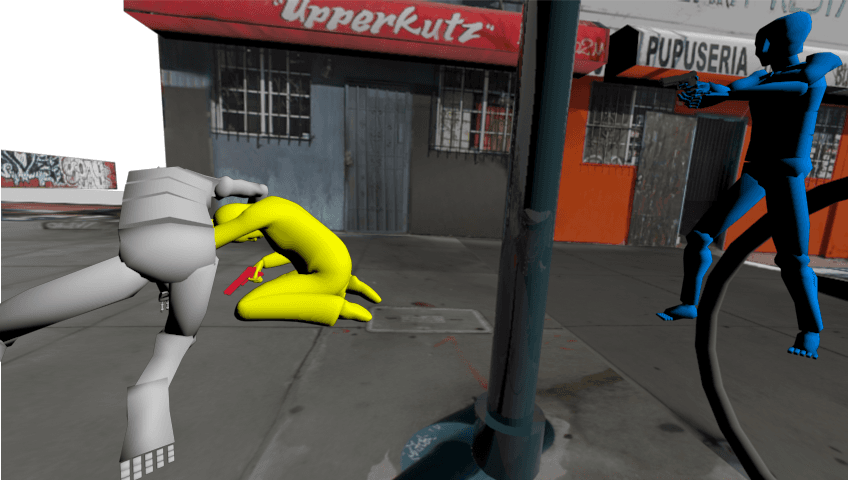 Laser Scanning
Ois Reconstruction
Laser Based Photogrammetry
Video Analysis
During his shift monitoring a busy bus station, Officer Inez heard two gunshots in the distance. As he approached the sound of the shots, he saw two men wrestling over a handgun in the street. He commanded both men to show their hands. After they failed to comply with this order, he fired three shots into the man he claimed was holding the weapon, killing him.‍
Officer Inez's body-worn camera captured the incident, but no handgun was visible when the shots were fired. Officer Inez claims, however, that the decedent had just grabbed full control of the handgun and posed a threat. The Multnomah County District Attorney contacted 3D Forensic to determine if there was more to the story than what is seen on video.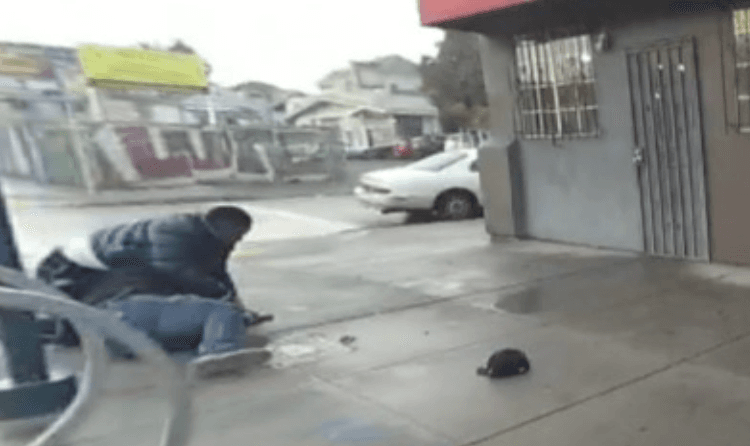 Challenges:
Reconstruct the officer-involved shooting from the officer's true eye-level perspective and analyze the visibility of the weapon
Solution:
Analyze the body-worn camera frame-by-frame
Reverse-engineer the true eye-level perspective of the officer
Present a video breaking down a subjective view of the incident
The team started work on this case by laser-scanning the scene of the shooting for a three-dimensional, digital recreation. The team then began reverse-engineering the true spatial positions among the wrestling men and the officer. Through frame-by-frame analysis, they were able to pinpoint the exact positions of everyone involved.‍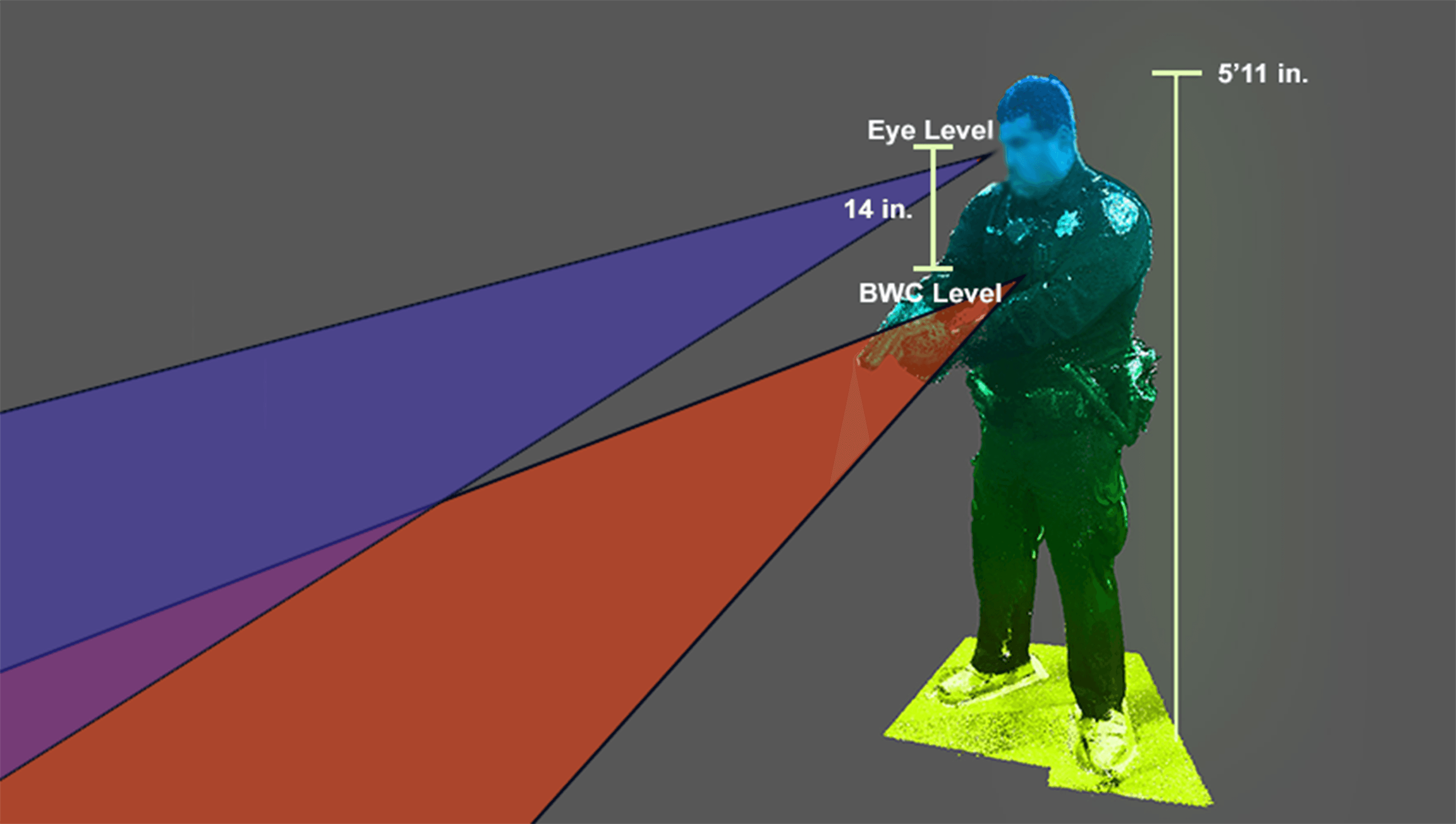 With this positioning, the team filmed a re-enactment of the incident from the officer's true eye-level perspective as well as the body-worn camera's perspective. Officer Inez's eye-level perspective was fourteen inches higher than where his body-worn camera was located, a significant difference when identifying a firearm.
The team would combine this footage with a forensic animation so that they could demonstrate multiple perspectives of the incident.
Results
The final analysis demonstrated that though the body-worn camera didn't show the gun in the decedent's hand, a true-perspective film would show he had gained control of the firearm. The decedent could have fired at the other man and the officer within a second if not fired upon first.‍
Seeing the verified threat to the officer's life for themselves, the DA declined to press charges against Officer Inez.
**NOTE: Each case is affected by unique factors and requires an independent forensic approach. These case studies serve as general applications and are not universally applicable. The true identities of subjects, entities, and locations have been changed to protect anonymity.**