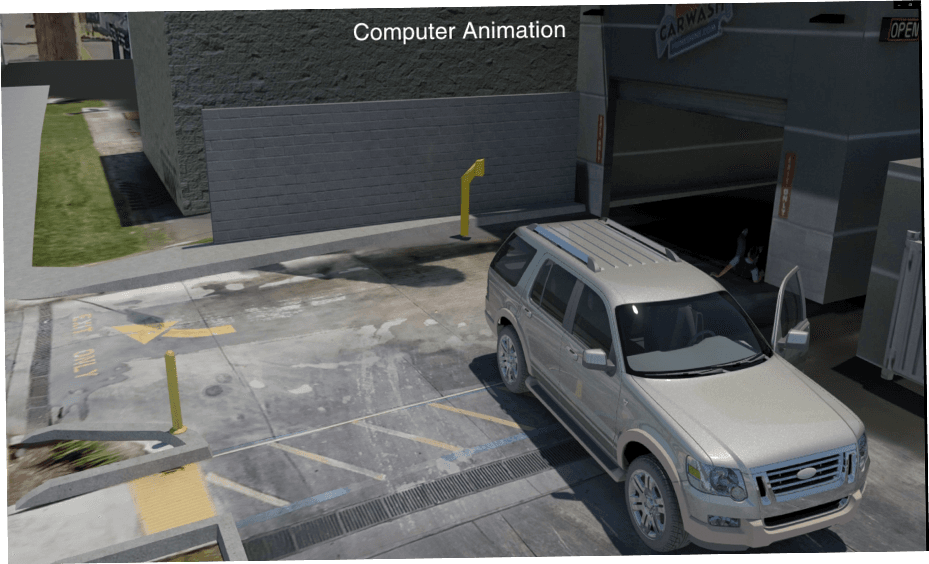 Laser Scanning
Video Analysis
Medical Animation
Accident Reconstruction
Mr. Smith had just driven through a car wash and noticed his car's antenna fell off near the exit. He went to pick it up and slipped on a puddle while reaching down. He hit the back of his head on the corner of a wall, but walked away after a moment of recovery.
Mr. Smith would suffer from serious headaches following his fall. He went to get checked by a medical specialist who found evidence of brain damage consistent with his symptoms. Realizing the severity of this injury, Mr. Smith filed a suit against the car wash for improper maintenance.
Security cameras recorded the fall. After reviewing the footage, the car wash claimed the injury couldn't have been as serious as he claimed since Mr. Smith walked away under his own power. Mr. Smith's attorney enlisted 3D Forensic to reconstruct the incident and show how it led to the brain damage observed by his doctor.
Challenge:
Forensically recreate the falling incident with security camera footage
Reverse-engineer the exact movements of Mr. Smith through laser-based photogrammetry
Medically illustrate the relationship between Mr. Smith's brain damage and the injury sustained at the car wash
Solution:
Create an animation based on forensic measurements connecting Mr. Smith's brain damage to the incident
The team began their analysis by creating a forensic 3D model of the scene. In order to ensure their model could provide crucial measurements accurately, the team laser scanned the area so that millions of measurement points were efficiently captured.
They then motion-tracked Mr. Smith's movement on the security footage frame-by-frame. This motion-track would guide the movement of the model representing Mr. Smith in the 3D reconstruction. With every position based on forensic video analysis, the animation was presented as a true, measurement-based recreation of the event.
The team's analysis then focused on the impact area from a closer perspective and demonstrated the force-factors of the impact. Tying these factors in with MRI evidence of brain swelling at the impact area left no doubt that this incident resulted in a serious brain injury.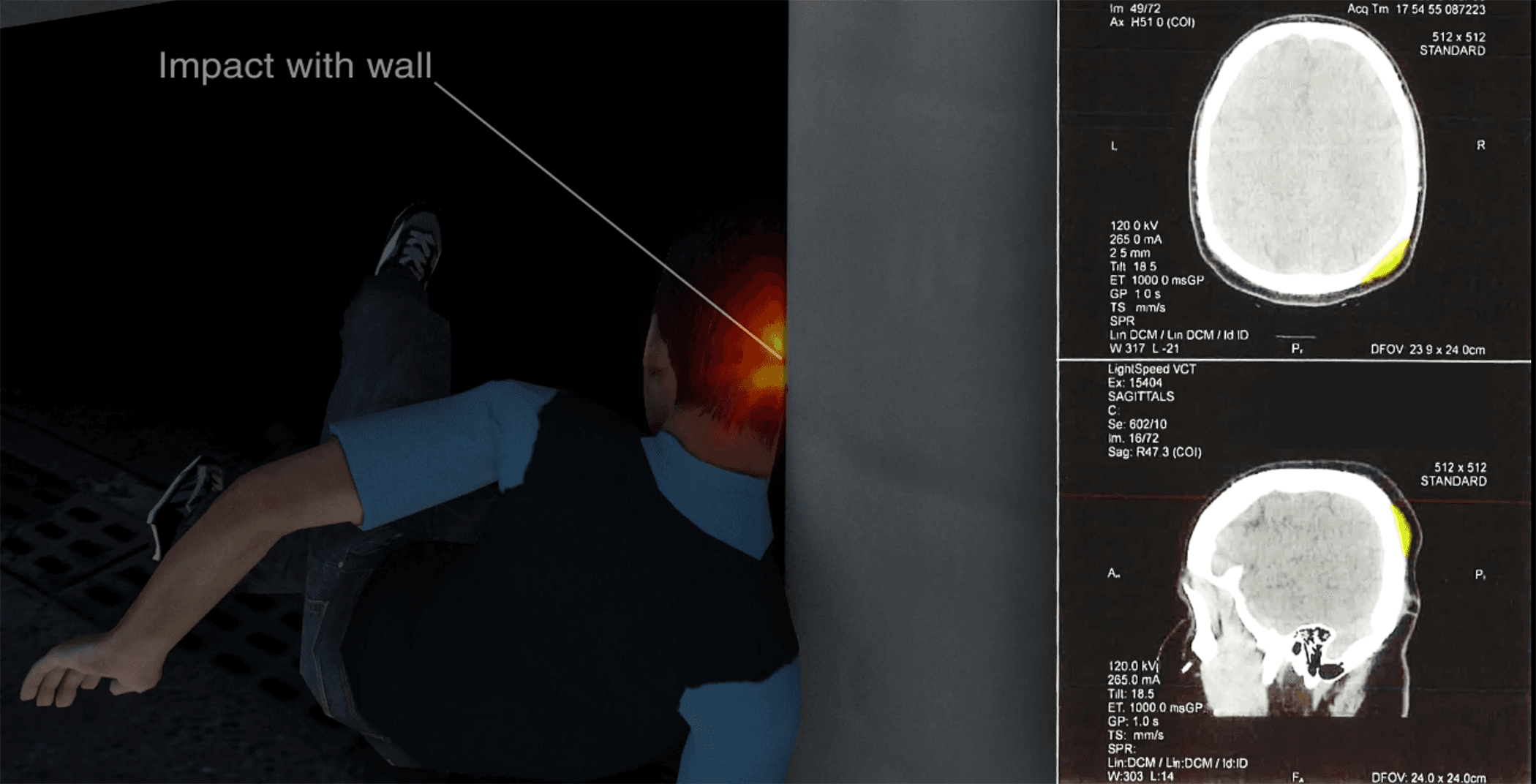 Result
Connecting the unseen damage to the event with 3D animation helped the jury and defense recognize the severity of this incident. Because this puddle was not marked as a hazard for customers, the car wash was held accountable for the injury.
**NOTE: Each case is affected by unique factors and requires an independent forensic approach. These case studies serve as general applications and are not universally applicable. The true identities of subjects, entities, and locations have been changed to protect anonymity.**